Share & Give Program:
Missed Birthdays and Graduations
Marlborough Chamber of Commerce, Ready 2 Run Graphics & Signs, and Apex Entertainment welcome you to nominate someone in our community who may have missed out on a graduation or a birthday. During the months of March, April, or May. Those chosen will have a custom sign delivered to their house along with a swag bag full of prizes. At the end of the month all nominations will be pooled together, and a grand prize winner will be selected to win $1,000 toward a birthday or graduation party at Apex Entertainment. The winner will be chosen and presented with the prize live on Apex Entertainment social media.
Champions in the Community Program:
Apex Entertainment has partnered with Beasley Media Group and other local vendors to give back to four different organizations. During the months of May and June 2020 any donations made to the following organizations, you will be entered to win the Ultimate Apex Entertainment VIP Experience! One lucky winner, along with their close friends and family will have the 80,000 square feet of Apex Entertainment's pure fun to themselves for three hours! At the end of the program each organization will provide Apex Entertainment with the winner and they will be presented with their prize live on Apex Entertainment social media.
Clear Path For Veterans
Clear Path for Veterans New England (Clear Path NE) is a 501(c)3 established in 2017 with one mission — to build a safe, supportive and respectful place for Veterans to seek the help and resources they need to successfully integrate into their communities. The Family is an integral part of this process and the first line of defense in upholding wellness. Donors will have their name entered for each increment of $20 donation (for example, $100 donation will result in 4 entries)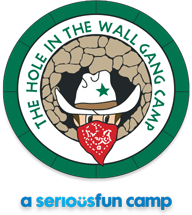 Hole In The Wall Gang Camp
The Hole in the Wall Gang Camp is dedicated to providing "a different kind of healing" to seriously ill children and their families throughout the Northeast, free of charge. It's a community that celebrates the fun, friendship and spirit of childhood, where every kid can "raise a little hell."
Doug Flutie Jr. Foundation for Autism
For 22 years, the Flutie Foundation has improved lives for people and families affected by autism. Flutie Foundation offers a number of programs that provide direct financial support to families affected by autism, grants to autism-serving organizations, and employment opportunities for people with autism.
The Marlborough Regional Community Foundation, Inc.
The Marlborough Regional Community Foundation Scholarship Committee selects five qualified candidates, eligible graduating seniors, one chosen from each of the following schools: Assabet Valley Regional Technical High School, Hudson High, Marlborough High, and the Advanced Math & Science Academy Charter School. In addition, one scholarship will be awarded to a qualifying Marlborough or Hudson resident graduating from a high school other than those listed above.